About Us
Sharing Journey Through Our Design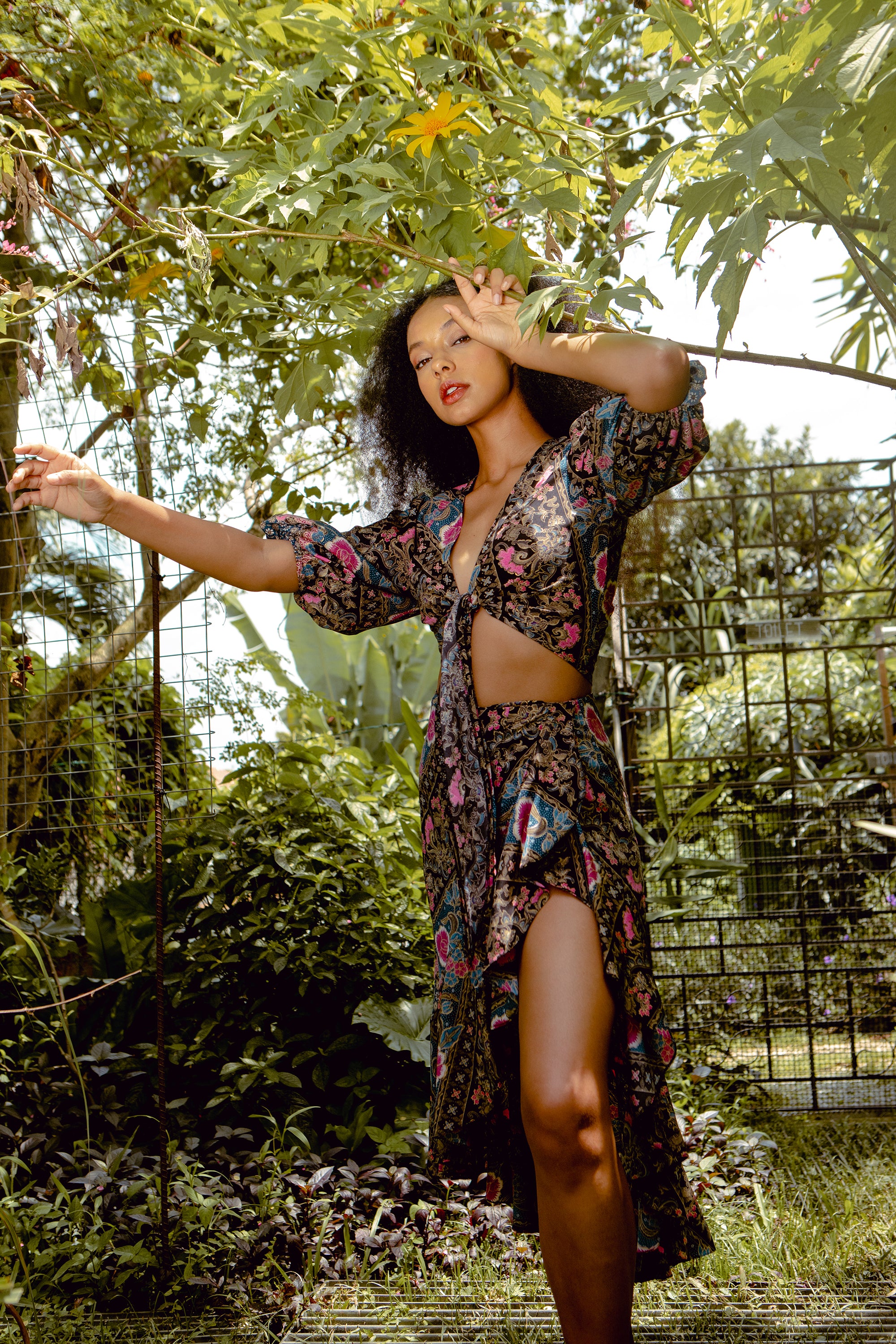 SPIRIT ANIMAL CO | BRAND STORY
Synonymous with love and all that it stands for, Spirit Animal Co was born out of our founder's two long-standing passions: fashion styling and all things quintessentially Malaysian.
With a professional background in design, a keen eye for trends and aesthetics, coupled with our co-founder's valuable fashion tailoring skills, Spirit Animal Co was the first local fashion brand to create and successfully launch the Batik cheongsam series, juxtaposing traditional heritage with bohemian-chic twists, redefining festive fashion as we know it.
Staying true to its Malaysian pride, Spirit Animal Co has since launched yet another signature print series, this time marrying the beauty of two traditional cultures – the Malay and Chinese – in its all-new Batik-Songketfabric, which formed the stunning landscape for Spring 2023.
As a brand that is sensitive to the environment, Spirit Animal Co advocates for slow fashion, thoughtfully designing highly versatile pieces that allow the modern, free-spirited woman to expand her style look book as far as she can stretch her imagination.  
More than just wanting women to feel confident in their own skin, Spirit Animal Co believes in fashioning a new lifestyle beyond clothes, by creating a safe space for community to come together and share their style (and life) stories, personal evolutions, and transformational journeys as they too, grow alongside with the brand.   
All collections are lovingly handmade by highly qualified and experienced local seamstresses, and carefully created as a limited capsule collection with respect to the environment, whilst ensuring each authentic piece meets the brand's – and our valued community's – discerning standards.